Hello there, rhetorical reader. As you know, we've spun off our Kicking the Habit segment into its own series of articles, previews, and even a podcast all its own. Since things change all the time in the Kickstarter world, we're going to post weekly reviews on Saturdays to keep you in the loop. Take a look at what we've been talking about, and keep your eyes open for our Kicking the Habit podcast.
Campaigns of the Week
First up, lets take a look at how our campaigns of the week have been doing.
Maha Yodha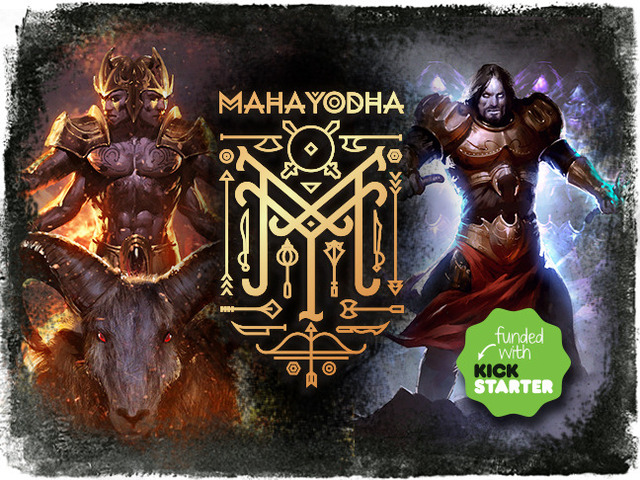 This strategy card game based on ancient Hindu myth has beautiful artwork and dynamic game play that has made it one of the most exciting campaigns on Kickstarter. With only 6 days left, Kicktraq predicts that Maha Yodha will end up with something between $26k and $28k of pledges. This means that at least two stretch goals will be in effect – the game will be put out on 300gsm art paper, and 5 cards featuring female characters will be added to the game. A good buy at $20, now is your last chance to jump in and snag Maha Yodha before it is officially released.
God's Gambit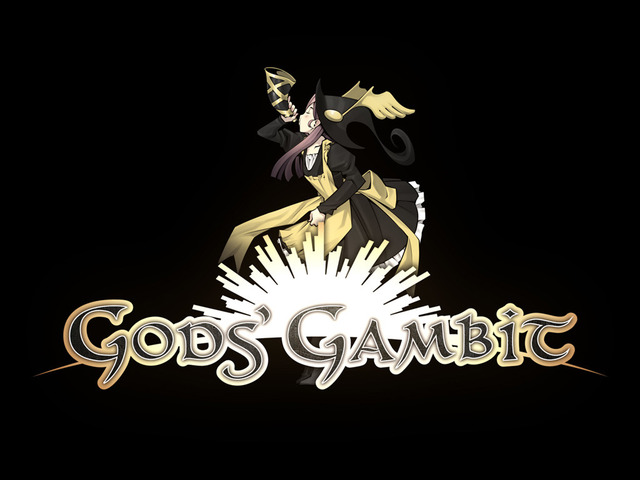 Seiji Kanai's newest project, God's Gambit features fallen gods attempting to reclaim their place in the heavens by completing quests here on Earth. Obviously, any game involving Seiji Kanai (Love Letter, Chronicles, Cheaty Mages, etc.) is excting, and God's Gambit is currently predicted to fund with between $25k and $28k of pledges when its campaign ends in 10 days. Unfortunately, this isn't enough to lock down any stretch goals, but the game still looks great. While a bit pricey at $40, this is definitely a campaign worth looking more closely at.
Rive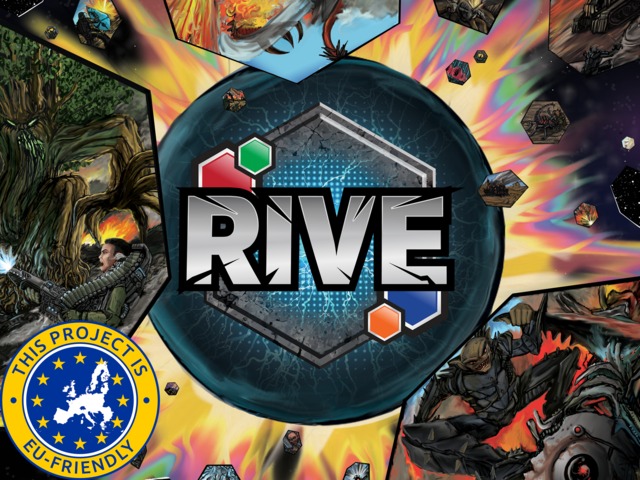 A 2 to 4 player faction based strategy game with deckbuilding elements, Rive provides some interesting twists on familiar themes and mechanics. Rive is currently projected to gather $17k-$18k by the end of the campaign in 12 days, which will not be enough to meet its funding goal of $55k. This is a real shame, because I've had a chance to sit down and play Rive, and I am a big fan. If you want to know more about Rive, take a look at my preview of it. This is definitely a campaign that deserves more attention, and it will be very unfortunate if it does not fund.
Hand-Sculpted Miniature Ice Age Mammal Set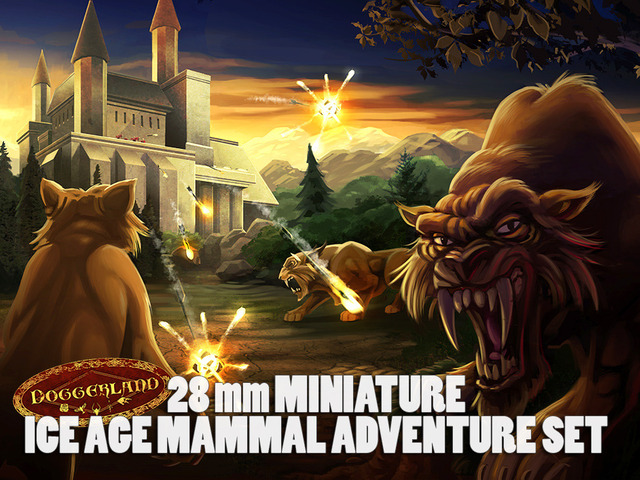 I've probably talked more about ADW's miniature campaign than any other campaign to date. I gave a sneak peak preview of the campaign before it launched, included it as a campaign of the week, and wrote a second article just to keep track of how the campaign has been improving. This campaign is currently projected to fund by its conclusion in 11 days, with somewhere between $7.7k and $11.2k in pledges predicted by Kicktraq. This means that we can probably expect a number of the lower stretch goals to be met, which means some really nice miniatures are coming our way. If you want to know more about this, just follow the above links to any of our numerous discussions of this campaign.
Weekly News
I wrote about Ares Games's remarkable success  with its Galaxy Defender's – The Earth Strikes Back campaign back when it was still young, and it is time to revisit the campaign now that there are only 3 days left.
This incredibly successful campaign funded within 5 minutes, gathering over $5,000 per minute at launch. In my last discussion of this, I suggested that this success shows us just how incredibly competent Ares Games is, especially when it comes to running a Kickstarter campaign. Clearly, they know what they are doing, and any the proof is in the pudding. The campaign is currently at over %600 of its funding goal, sitting around $260k.  Kicktraq projects that the campaign will net between $268k and $280k when it funds in 3 days. Obviously, a whole lot of stretch goals have been met, and Ares has been diligent about adding new goals each time one is completed. Even more exciting, if the campaign gets more than $246,746, it will be the highest funding Kickstarter campaign ever produced by an Italian company. If you want to be a part of some record breaking, head on over to the Galaxy Defenders campaign and hop on the bandwagon.
As always, if you have any comments, questions, or suggestions – kick them our way in the comments.