Stocking Stuffers
Dungeon Roll
Designer: Chris Darden
Publisher: Tasty Minstrel Games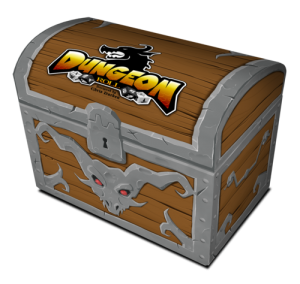 Dungeon Roll is a quick dice game in which players must work their way through multiple levels in a dungeon over the course of three rounds. The winner is the player with the most XP, but there are level mechanics, treasures and more to help you get there in this great press-your-luck filler game.
Learn More:
Buy the Game:
Magic The Gathering: Theros
Designer: N/A
Publisher: Wizards of the Coast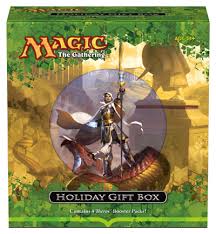 What more is there to say about Magic the Gathering? It's the biggest CCG in the world and has been for nearly 20 years. The first in a new block for 2013-2014, Theros is a fantastic new set featuring gods and the heroes that fight for them.
Learn More:
Buy the Game:
Love Letter
Designer: Seiji Kanai
Publisher: Alderac Entertainment Group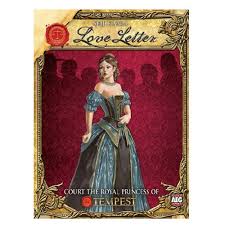 Love Letter is one of our all-time favorites, and a game that hits the table almost every time we set foot inside Myriad. 2-4 players attempt to collect the most cubes in a multi-round rush to remain the last player standing. Quick, easy to teach, and a lot of fun to play.
Learn More:
Buy the Game:
Hanabi
Designer: Antoine Bauza
Publisher: R and R Games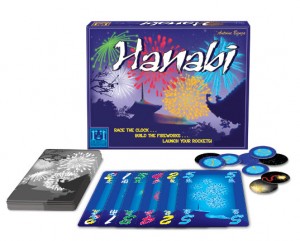 Hanabi is a one of a kind card game, forcing players to hold their cards so they CAN'T see their faces. Instead other players will attempt to give hints and help you play the right cards and discard the wrong ones in a cooperative push to set off all the fireworks in time.
Learn More:
Buy the Game:
The Duke
Designer: Jeremy Holcomb & Stephen McLaughlin
Publisher: Catalyst Game Labs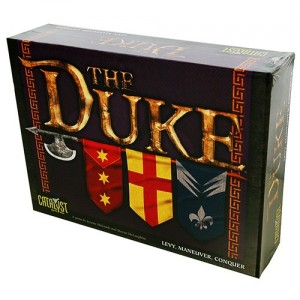 A very successful kickstarter last year, The Duke is the unofficial sequel to chess, featuring tiles of varying ranks and powers that you move against your opponents' on a grid-like board. With deck-building elements and frequent upgrades thorough expansion it is a blast to play and a perfect fit for the chess-player in your family.
Learn More:
Buy the Game:
Ascension Apprentice Edition
Designer: John Fiorillo & Justin Gary
Publisher: Stone Blade Entertainment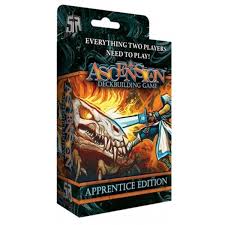 Ascension is now available in an introductory 2-player variant for less than $10, and with brand new art work. This is a perfect introduction for anyone interested in deck-builders with the exact same gameplay as the base game.
Learn More:
Buy the Game:
More Game Suggestions